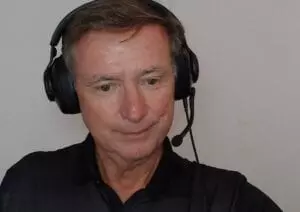 The year of the virtual offsite.
In January of 2020 we had a packed facilitation calendar ahead of us. That changed overnight when COVID 19 hit. Clients started calling to re-schedule or cancel their sessions. Several large clients decided that they could not wait, so we started designing our first virtual strategic planning sessions.
Virtual Strategic Planning
Our first virtual strategy client was a large public safety company. Their growth rate was slowing, and there was a real threat of market disruption. They were organized into six strategic business units that operated independently. To recapture their leadership position they needed a new more integrated strategy. We grouped the SBUs into three segments. We then facilitated a series of virtual offsite meetings to develop strategies for each segment. We used a tightly focused combination of online surveys and meetings. Each segment completed an Environmental Scan to identify and priority rank major trends. They also completed a Competitive Analysis focused on the strengths and weaknesses of each competitor. We then went deep within the organization searching for Growth Opportunities, and Erosion Risks. These too were priority ranked. Finally we created a cohesive strategy using Hambrick's Strategy Diamond model. The client is well on their way back to market leadership.
We used a very similar process with a one of the countries largest Home Health care providers. We developed growth strategies for each of their seven practice areas. We also created an overarching Enterprise Strategy. This client is now poised for rapid growth.
Scenario Planning
One of our clients is a Washington DC based General Contractor. They are active in Residential Construction, Office Construction, Renovations, and Specialty Construction. They wanted a facilitated session to explore future scenarios market by market. We supported the Market Leaders in developing multiple plausible scenarios. The scenarios were circulated in advance of an Executive review session. During the Executive review we explored each scenarios in depth. We then discussed the implications of each scenario to the organization.
One lesson learned was that a particular scenario might be good for one practice, and very bad for another, at the same time. So you could have rapid growth in some sectors, while others were under severe pressure. The ability to smoothly transition resources between sectors therefore became crucial. The client was able to take this lesson, and others to better prepare for the future.
Task Force on Elder Care
In 2019 we supported a not for profit's task force on Elder Care. Through a series of online surveys, online meetings, and face to face sessions we were able to develop an impressive set of recommendations. A final working session was scheduled for March of 2020. This was subsequently cancelled and moved to a virtual setting.
The working group completed their work during four facilitated virtual meetings. Their final recommendations were well received.
Contact Us about Virtual Meeting Facilitation
We are always looking for challenging assignments and new clients. If you are looking for help with the design, facilitation and reporting for an important virtual meeting, please give us a call.
Bruce Withrow at 416 461 0715, or bwithrow@facilitators.com