Robin Camarote
Strategic Planning Facilitator, Washington DC
Government Agencies | Non-Profits
As a Strategic Planning Facilitator, Robin helps untangle some of the public sector's most complex problems. She works with Government Agencies and helps Non-profits build a shared vision for the future.
After 16 years of experience with Booz Allen Hamilton and KPMG she founded her woman-owned business in 2013
. Her goal was to focus full time on designing innovative meetings for her clients. In 2015 she became Meeting Facilitators International's first affiliate in Washington, DC.
Robin has a deep cultural understanding of US federal agencies and non-profit organizations.
Her specialty is bringing disjointed teams together to develop a shared vision and path forward
. She is
intensely
interested in helping clients make lasting decisions. Decisions that will stick long after the meeting is over.
As part of Meeting Facilitators International, she has completed successful facilitation engagements with ATCC, the Society for International Affairs (SEA) and the Smithsonian Institute.
She has a BA, Political Science, from James Madison University and a PMP designation from the Project Management Institute
.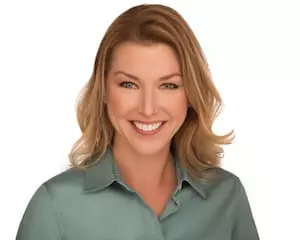 Robin Camarote
Strategic Planning Facilitator, Washington DC
It's not just a better meeting, or a better plan, it's confidence that you will achieve results