Judy Busby
Chicago Meeting Facilitator
Team Building and Strategic Planning Facilitator
Judy is an energizing facilitator who joined Meeting Facilitators International in the spring of 2011. She lives in the Chicago area and has been a client favorite. She has over 20 years of business experience and advanced training in organizational development.
As President of Busby TEAM Consulting, she has facilitated strategic off-sites and executive team building sessions across the U.S. and Canada.
Her clients include global corporations, small and medium enterprises and non-profit organizations. And she is extremely adept at flexing her style to match the business culture.
Judy has held senior-level positions in the Medical Device, Publishing, and Transportation industries. Her entire career has been about helping companies execute better. She believes that business results are a function of people and process. She has experience all the way from corporate headquarters to the plant and is comfortable in both union and non-union environment.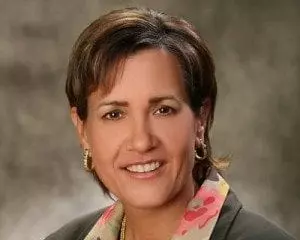 Judy Busby
Chicago Meeting Facilitator
It's not just a better meeting, or a better plan, it's confidence that you will achieve results