The Right Facilitator Can Make All The Difference
Strategic Planning Sessions, Board Retreats, Advisory Board Meetings and Conferences are all better with the right facilitator.
Facilitator Profiles
Strategic Planning Retreats | Board Retreats
Strategic planning retreats are probably the most important event on the Board or Senior Management Team's calendar. In spite of this, many leaders express frustration with their past experiences. You have just two days and an overwhelming agenda. The Board and your Executives are outspoken and articulate. And yet you need to resolve issues and agree on concrete actions.
Success comes from having the right agenda, the right approach and the right facilitator. Over the past twenty-four years, we have facilitated over 560 Strategic Planning Sessions. In that time we  have learned a lot about what works, and what doesn't.
You should expect more from your next Strategic Planning Retreat.
Advisory Board Meetings
When you establish an Advisory Board the investment of time, money, and reputation is enormous. Because of this you want to make sure you have the right facilitator. The right facilitator will not only help you gain more insight, they will also help protect and even build your reputation.
We have a track record of success at facilitating Advisory Board Meetings. We have worked for pharmaceutical companies, medical device makers, consumer products, and B2B marketers.
The key is to create a double win, a win for you, and a win for your participants.
Conference and Workshop Facilitation
Are you a conference organizer, who wants to use breakout groups or workshops as part of your next conference? Then we want to work with you.
Faced with severe time constraints, large numbers of participants, and budgetary constraints you need to make the most of the situation. We can help, not just with onsite facilitation. We can help with the agenda design, reporting, and preparation.
Whether you need a single facilitator or a team we can show you how the right facilitator, with the right approach, will give you the results you want, and more.
At Meeting Facilitators International we…
Work with Senior Leadership and Boards
Are full-time Facilitators, not trainers
Guarantee our Results, if you aren't satisfied you don't pay
Are always available for an initial Free Consultation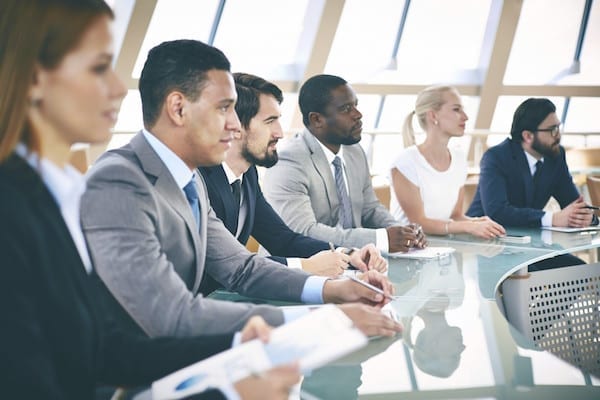 "Over the past five or six years we have worked with Bruce more than a dozen times as a focus group moderator for our pharmaceutical and medical device clients. The clients are always impressed with how quickly Bruce picks up challenging concepts and how easily he communicates them. The high-quality feedback and insight he draws from the focus group participants is what we are all looking for. Bruce's track record in exceeding client objectives makes me extremely comfortable recommending him to any of our clients regardless of therapeutic area."
David Small
"We wanted to find somebody unbiased, with no agenda, who could lead the retreat and pull in all points of view. Bruce did this and more. He brought some clever ways to make sure that we fully explored our ideas and he forced the discipline of setting priorities and of committing to an action plan. We have now used him three years in a row since everyone sees the value he adds and trusts his process."
Mary Todd Peterson